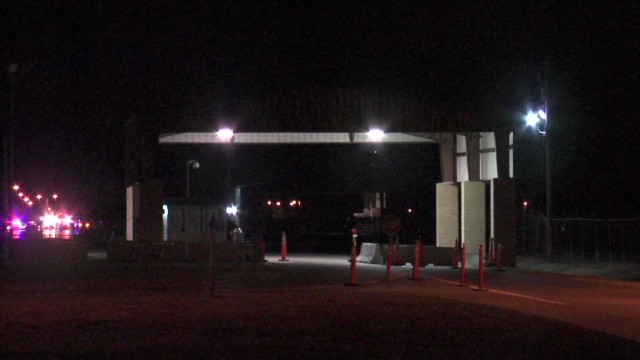 6 killed in Texas vehicle pursuit
(CNN)
-- Six suspected undocumented immigrants were killed and nine others injured when a truck being chased by police and U.S. Border Patrol officers crashed into a security barrier at a Navy facility in Texas, a base spokesman said Thursday.
Fifteen people were in the truck, with 10 crammed inside the cab, according to Naval Air Station Kingsville spokesman John Gagne.
The crash occurred late Wednesday when the extended-cab pickup slammed sped past an officer at the main gate at the base, south of Corpus Christi, Gagne told CNN.
The GMC Sierra was being chased by a Kingsville police cruiser and border officers about 11:15 p.m. when it ran the checkpoint.
Guards deployed a pop-up barrier outside a second security post, and the truck slammed into that obstacle without slowing down, Gagne told CNN.
No one from the military or the law enforcement agencies was among the wounded, he said; names of the victims had not been released Thursday afternoon.
Kingsville Police Chief Ricardo Torres referred all question to the state Department of Public Safety, which is investigating the crash